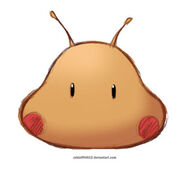 Zelda C. Wang is the author and illustrator of many mangas. 
Website: zeldacw.com
Write the first section of your page here.
Interests
Edit
Favorite Visual Artist: Obata Takeshi, Kagaya, Leonardo da Vinci, Takehiko
Favorite Movies: 5 cm per second, Lord of the Rings
Favorite Bands: TVXQ!, KinKi Kids, Utada Hikari
Favorite Books: Da Vinci Code, Harry Potter, Kuroshitsuji
Favorite Games: Legend of Zelda, Okami, Xenosaga, Kingdom Hearts
Other Interests: Dancing, Singing
Community content is available under
CC-BY-SA
unless otherwise noted.